Internationalization
DPG spring meeting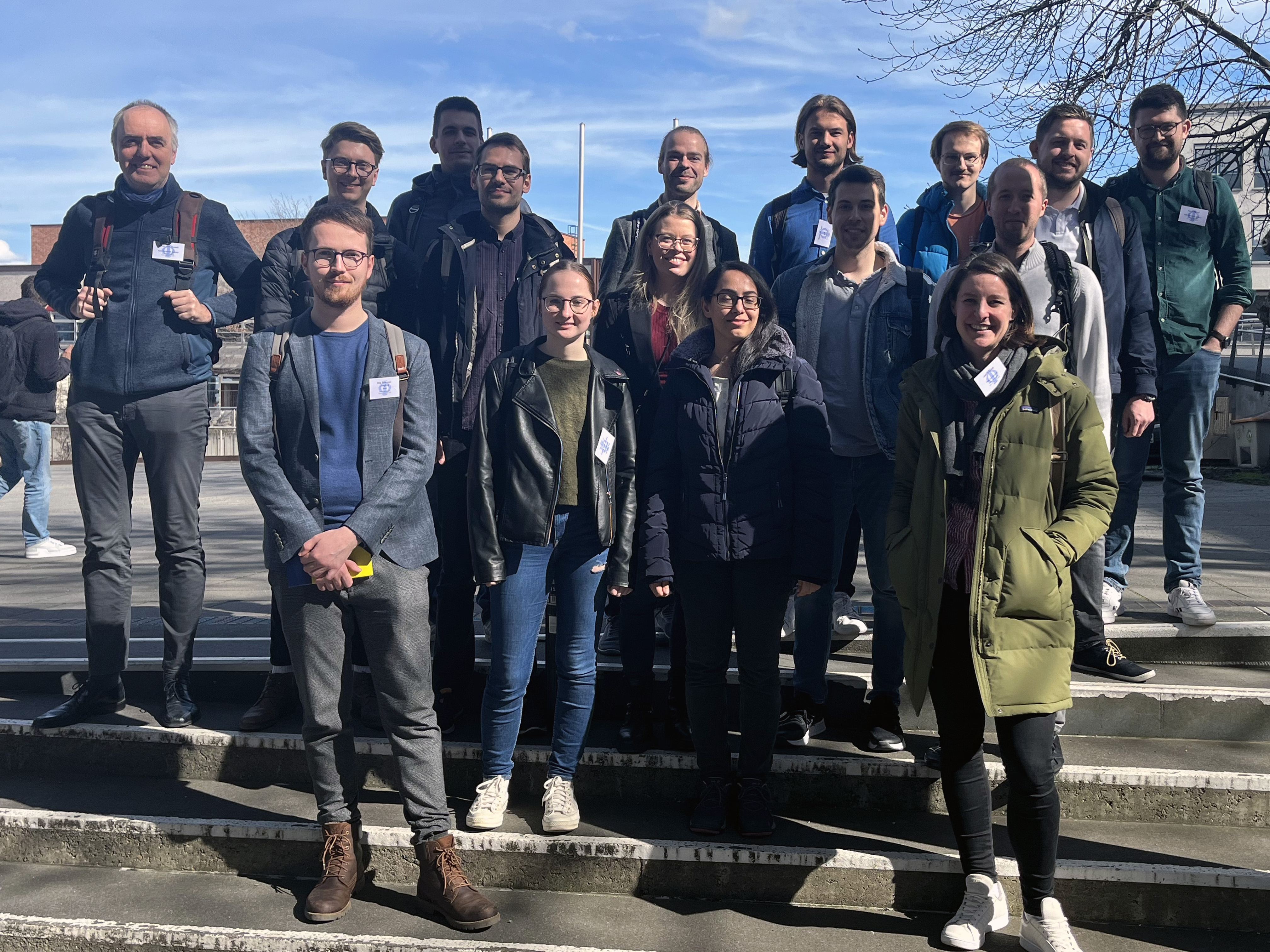 At the annually DPG (German Physical Society) meeting, the plasma groups from RUB campus had many contributions during this event. At least eleven oral presentations including one invited talk as well as eleven poster presentations were given by CRC 1316 members.
MGK Colloquium
Internal exchange in Ulm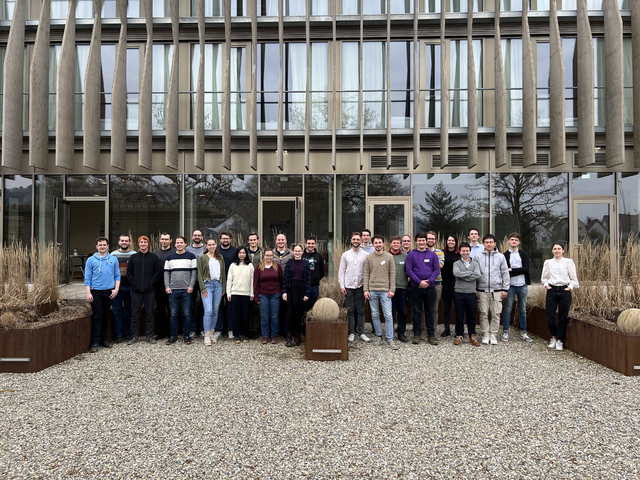 From 1.3. to 3.3. the MGK Colloquium meeting took place in Ulm. Besides the scientific exchange about transient atmospheric pressure plasma, an electrochemistry workshop was held at the University of Ulm. In addition, experts from other fields were invited.
Thanks to Angela Bayler from centrotherm international AG, Luca Vialetto from Christian-Albrechts-Universität zu Kiel, and Peter Hartmann from Wigner Research Centre for Physics in Budapest.
Research Data Management
2nd Workshop on FAIR data in Plasma Science
We are happy to announce the second workshop on research data management in Plasma Science. NP, CAU and RUB are now organizing the 2nd Workshop on FAIR Data in Plasma Science, which will take place from May 3-4, 2023 at the Event Center at Ruhr-Universität Bochum, see also https://www.plasma-mds.org/ws-fair-data-plasma-science-2.html. 
The workshop is aimed at researchers at different stages for exchange on the topic of data management. Topics of the workshop are electronic lab journals, practical questions in the daily handling of research data management systems as well as the presentation of already established solutions. In addition, an interactive part is planned, which will deal with the question of how to get standards into the laboratory. Here, all participants are invited to contribute their ideas and your practical expertise.
Award
Martin Muhler receives Alwin Mittasch Award 2023
Prof. Dr. Martin Muhler was awarded the Alwin Mittasch Prize 2023 for his "fundamental contributions to the cross-scale understanding of the mode of action of catalyst materials in chemical reactions for future-oriented technologies". This award is given to researchers for outstanding achievements in the field of catalyst research by German Society for Catalysis. The award will be handed over in Weimar on March 16, 2023.
Prof. Dr. Martin Muhler holds the Chair of Technical Chemistry at Ruhr-Universität and is a board member of SFB 1316, PI in project A7 "Plasma catalysis for conversion of volatile organic compounds (VOC)", as well as a member of the MGK.
More information about the award can be found in the RUB article.
Company visit
Visit of the company Plasmatreat
The lecture "Introduction to plasma physics II" and Bachelor, Master and PhD students of the chair EP2 and the group Plasma Interface Physics visited the company Plasmatreat in Steinhagen near Bielefeld. The company excels in the production of atmospheric pressure plasma jets for polymer functionalization.